today i am absolutely exhausted! i had a family meeting with the family that i am going to be removing a child from. those meetings are always tense and emotional. the mom gets it though. this is the third time we has had children removed from her but she has a major substance abuse problem and always goes back to it. exhausting!
i guess josh and i are going to two places for thanksgiving this year. last year i hosted it, but our house is too small to host a large amount of people and i have virtually no counter space! we are going to his mom's around 1PM and my mom's around 4PM. i am glad that we are going to my mom's though because thanksgiving just isn't thanksgiving to me without my mom's cooking.
wedding picture of the day: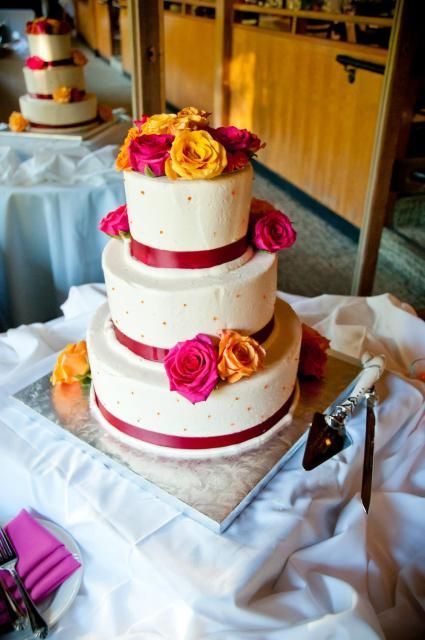 our wedding cake!